Northern Beaches Top 10 Wedding Venues for 2021
Finding a Northern Beaches Wedding Venues can be a headache. Between collaborating with your spouse-to-be and their family to agree on something that aligns with everybody's taste. As well as finding a beautiful yet affordable location, the process of choosing a place to get married can be downright overwhelming. I've heard countless stories from clients and friends about how they wished they had some trusted suggestions.
After living on the Northern Beaches for nearly over 30 years and being in the wedding industry for over 10 years. I have curated a list of The Top 10 Northern Beaches Wedding Venues to help you plan your dream wedding.
All Photography by Blaise
1. The Boathouse Palm Beach
Located on the Peninsula of Pittwater in iconic Palm Beach on Sydney's Northern Beaches, The Boathouse offers a private and tranquil waterfront setting with spectacular panoramic water views. The Boathouse is perfect for both a wedding ceremony and reception, as well as any style of special event. Be aware that The Boathouse Palm Beach tends to get a lot of enquiries and, fills up quite quickly. If you are considering getting married there, it's probably best to get in touch now and get a date on the calendar.
Check them out here: The Boathouse Palm Beach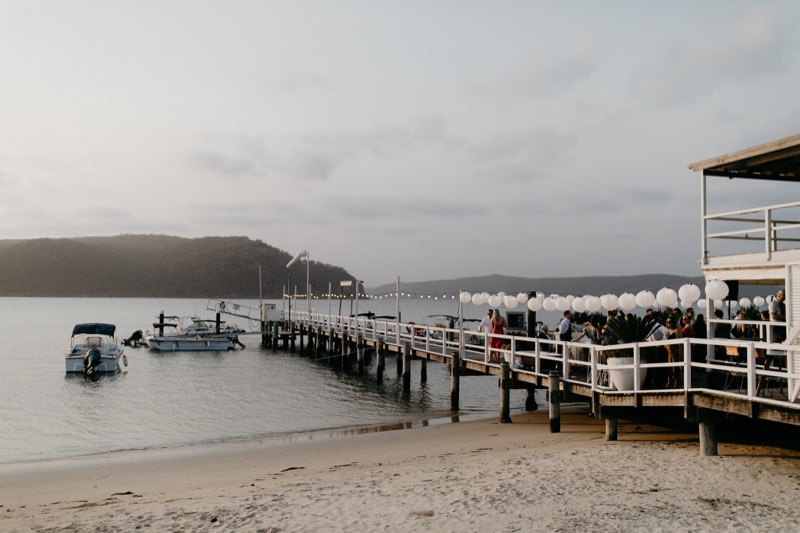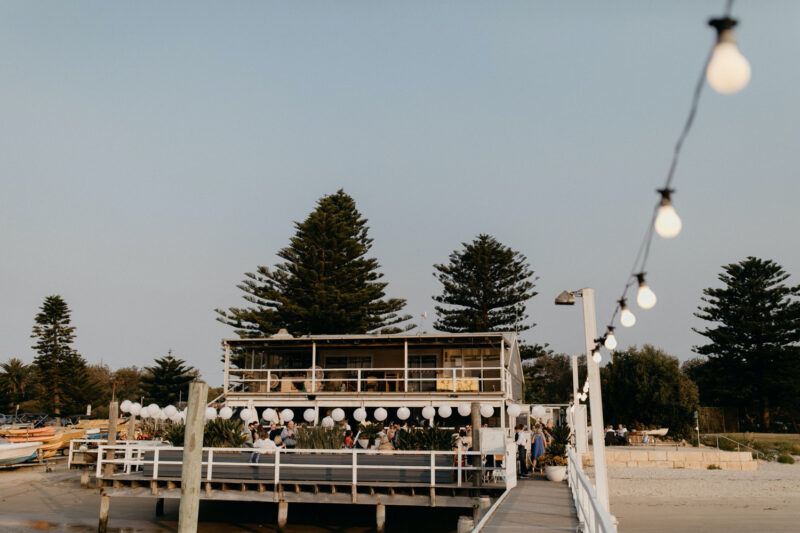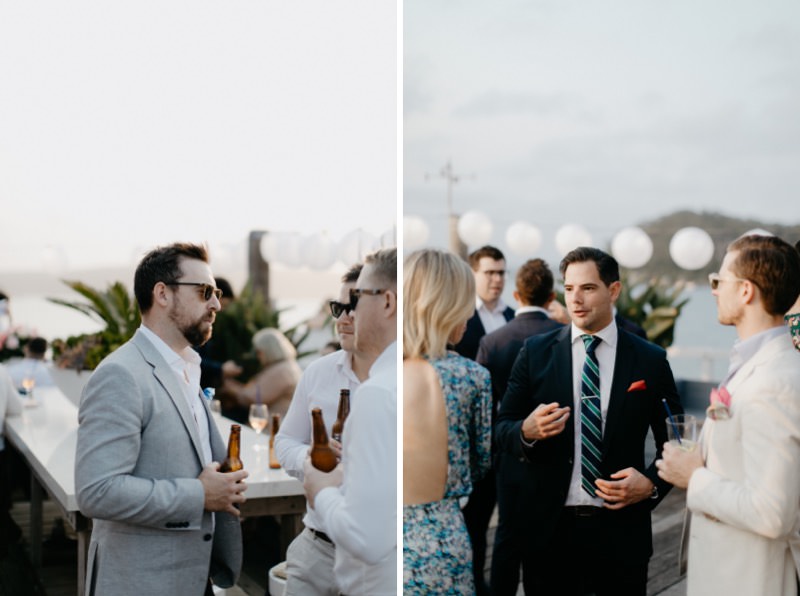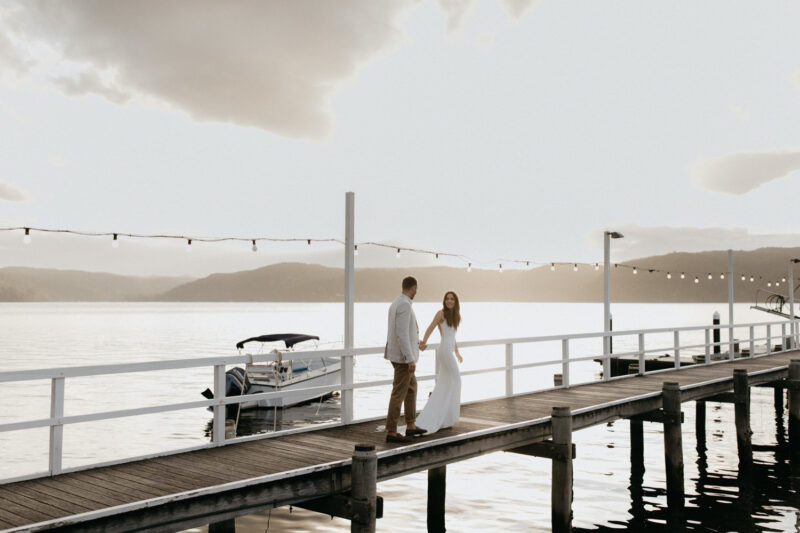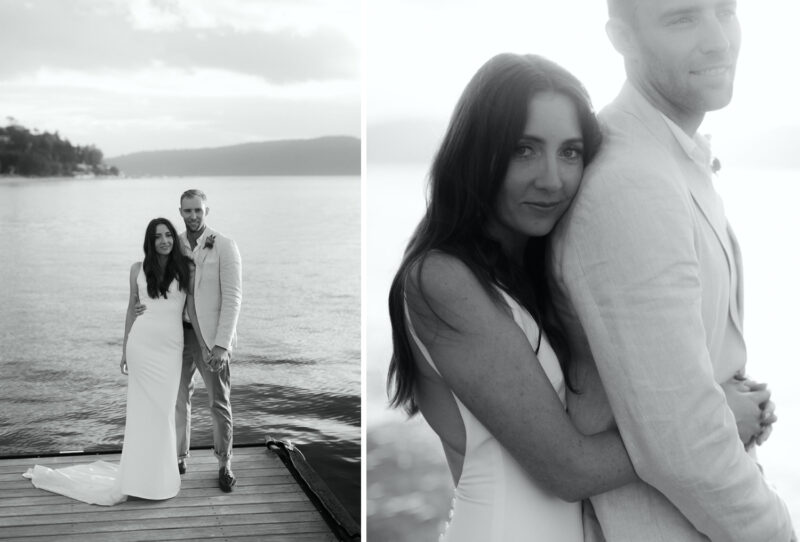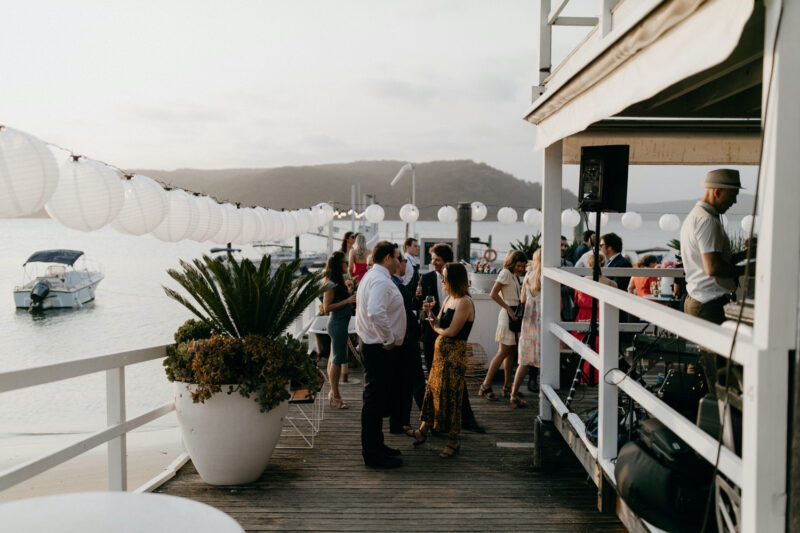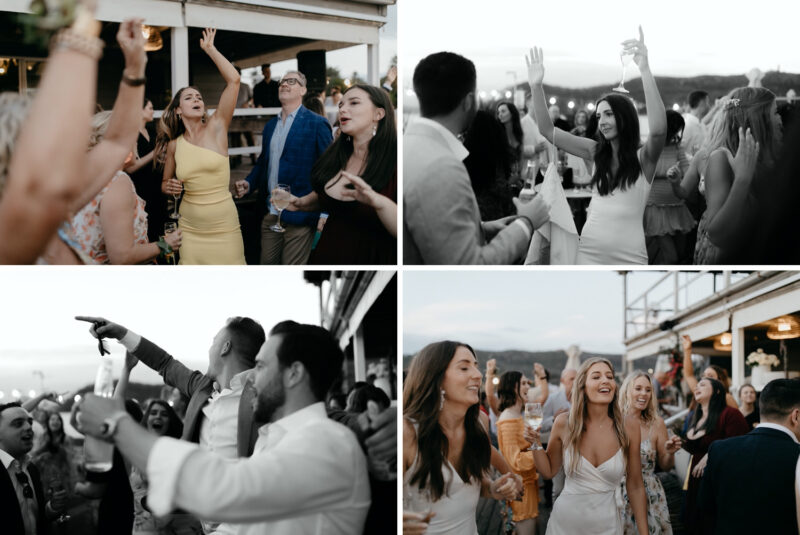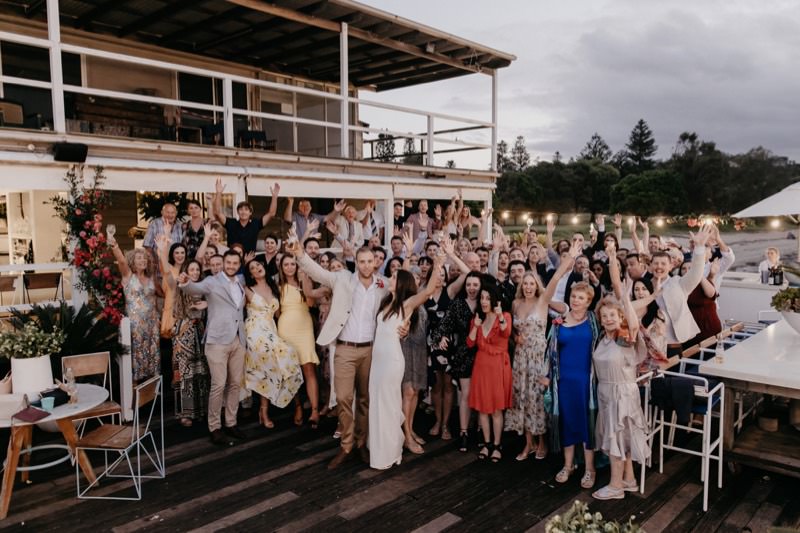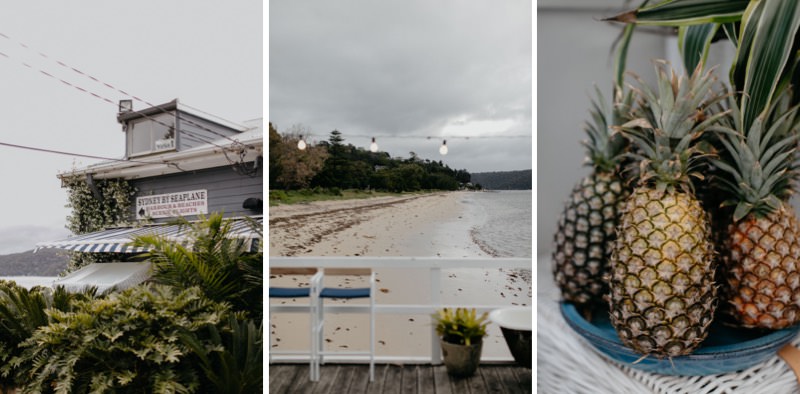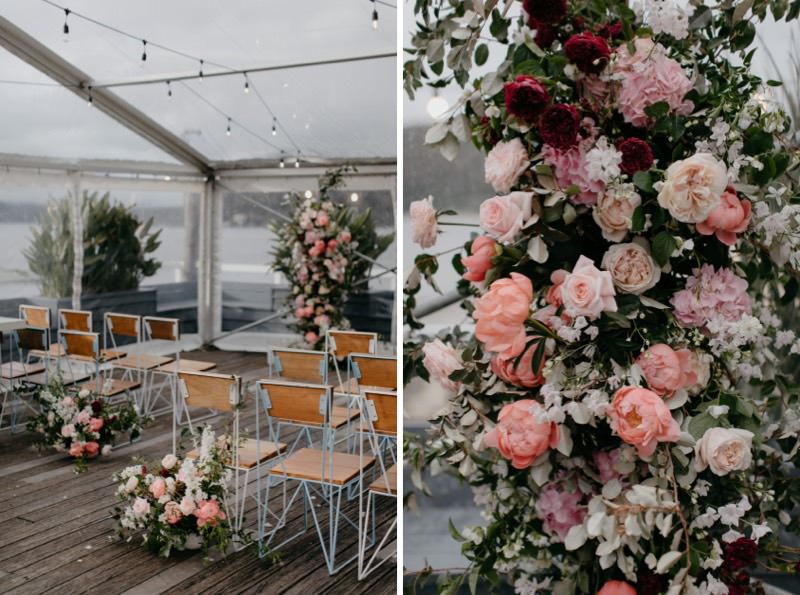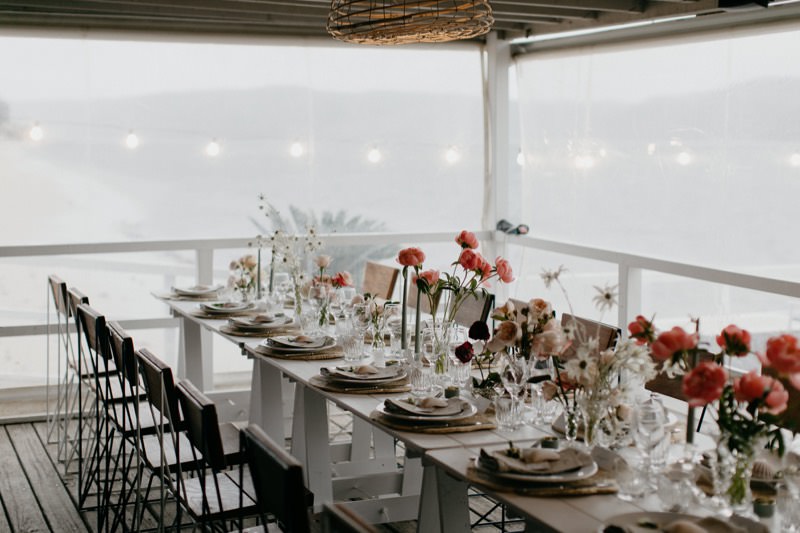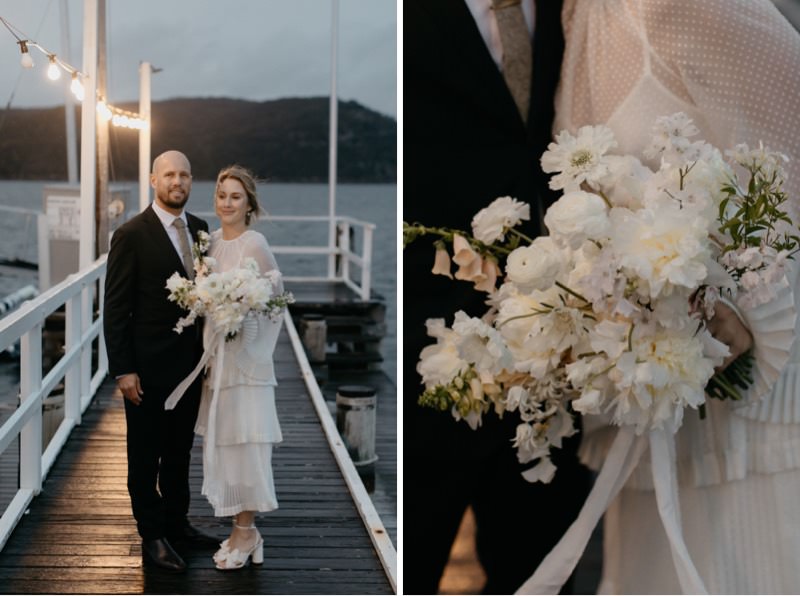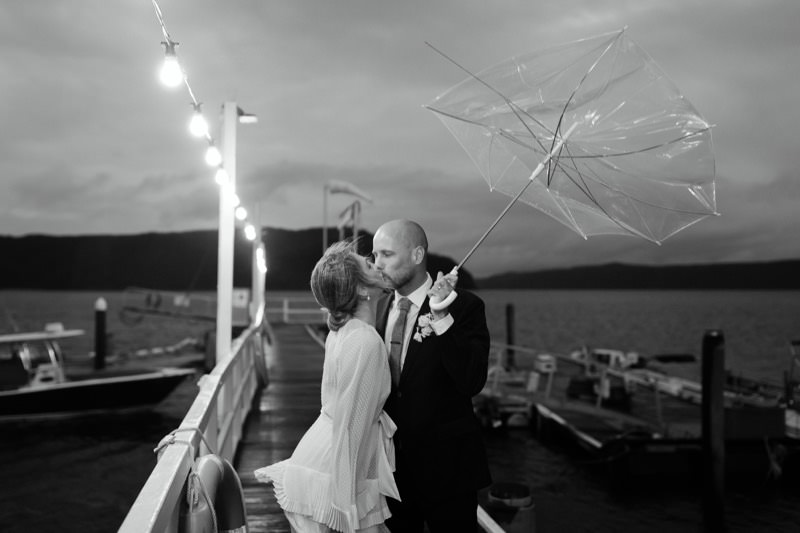 2. Pasadena Sydney
Pasadena Sydney is a historic 1930s waterfront restaurant that has been resurrected thanks to a local couple. Abandoned back in 2009, Pasadena finally reopened after extensive renovations — in late 2018 on the northern beaches and has quickly become one of the hottest wedding venues in Sydney.
Set on the tip of Pittwater's Church Point, one-hour drive north of the CBD, the venue offers unobstructed views of McCarrs Creek and parts of the Ku-ring-gai National Park. Its facelift included a restaurant, bar, and a 14-room boutique hotel to boot.
Check them out here: Pasadena Sydney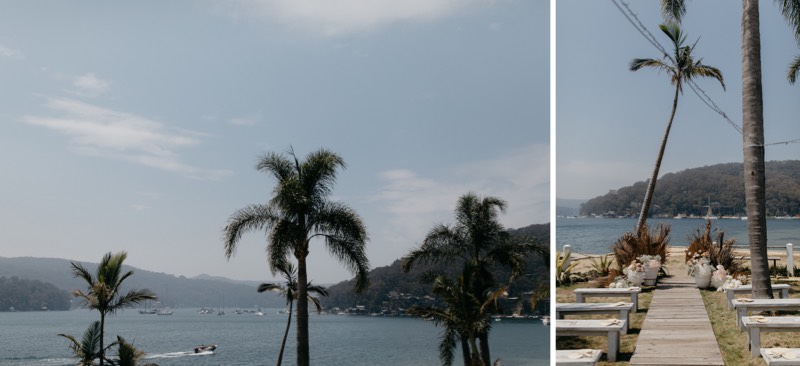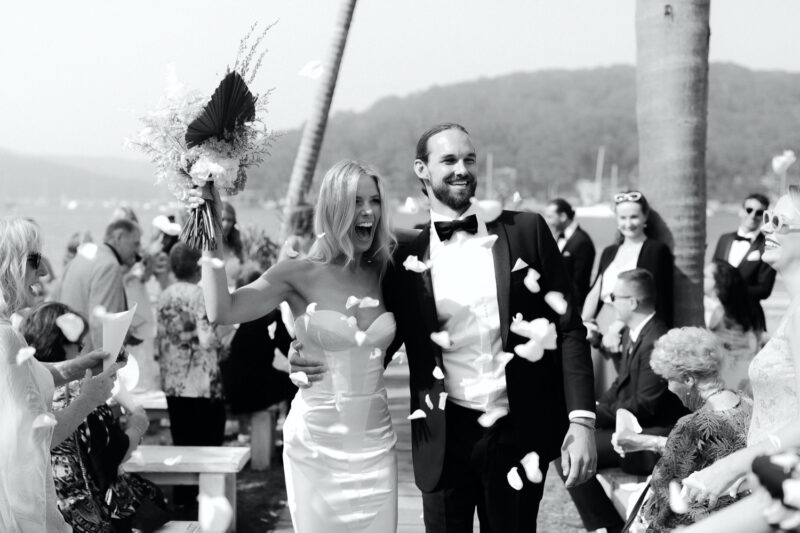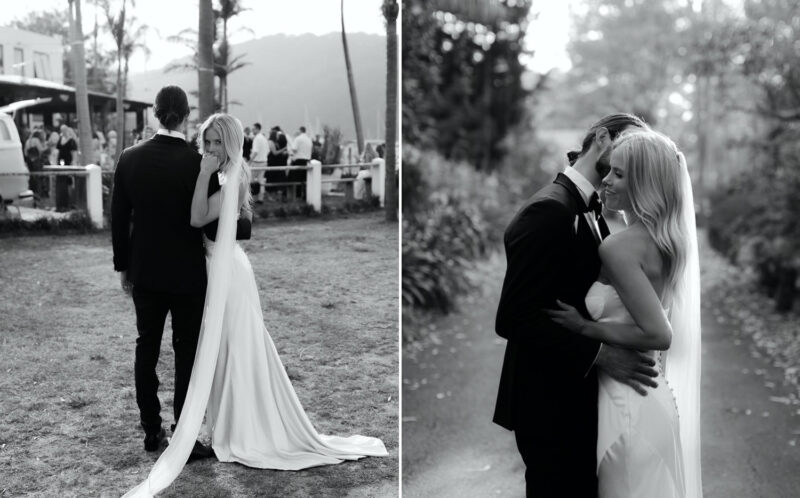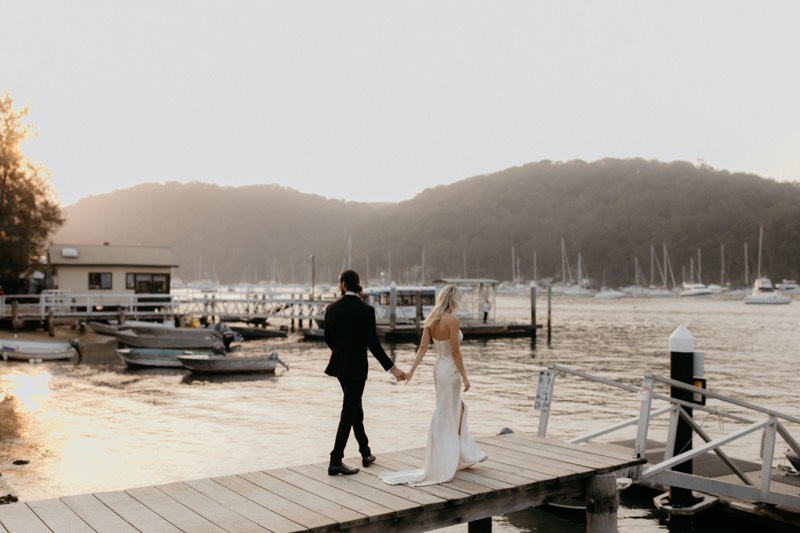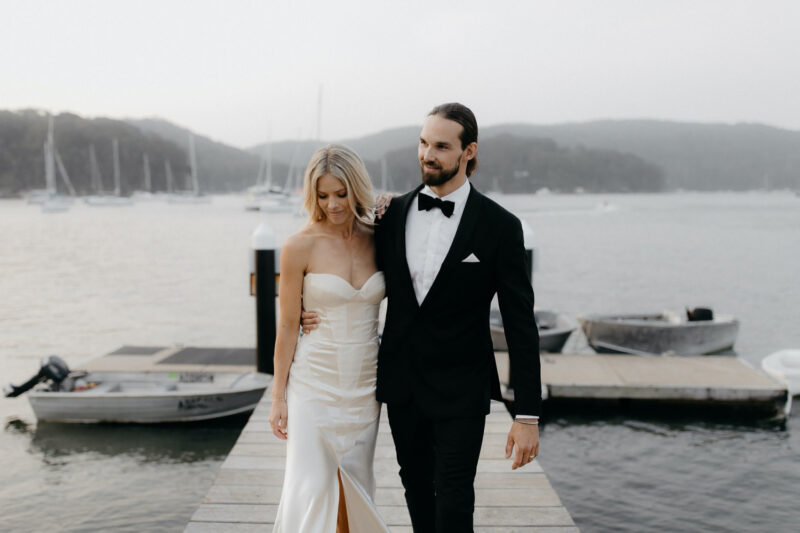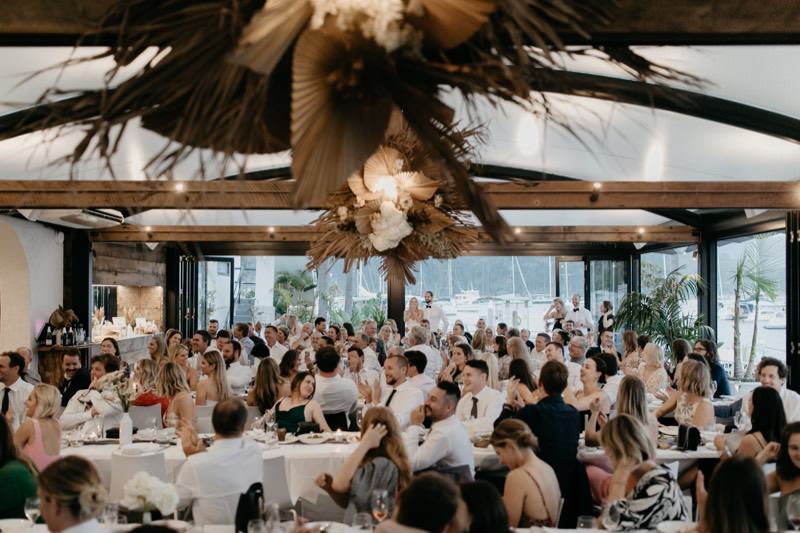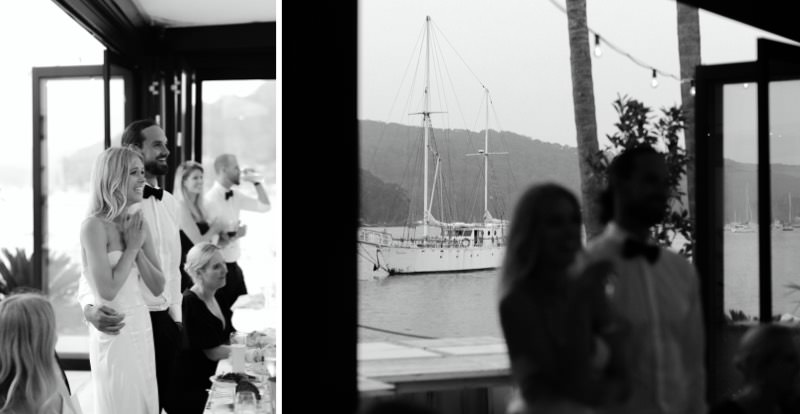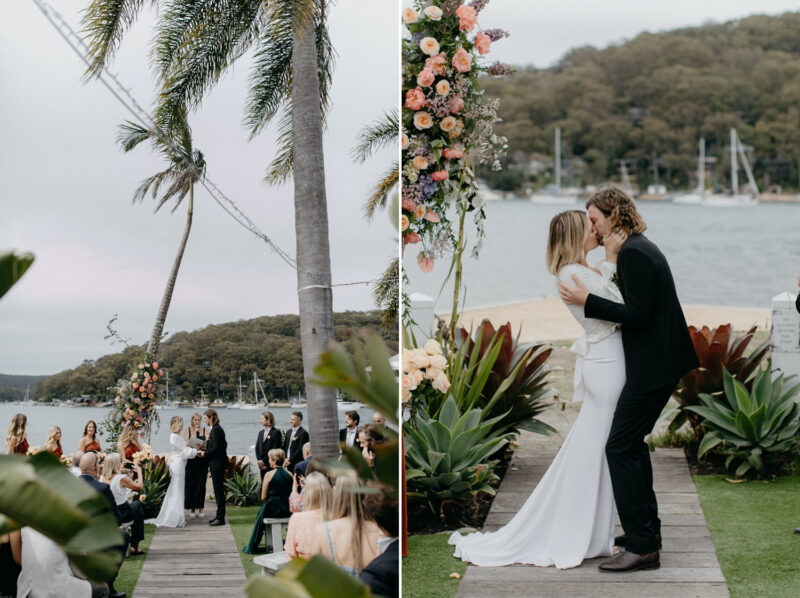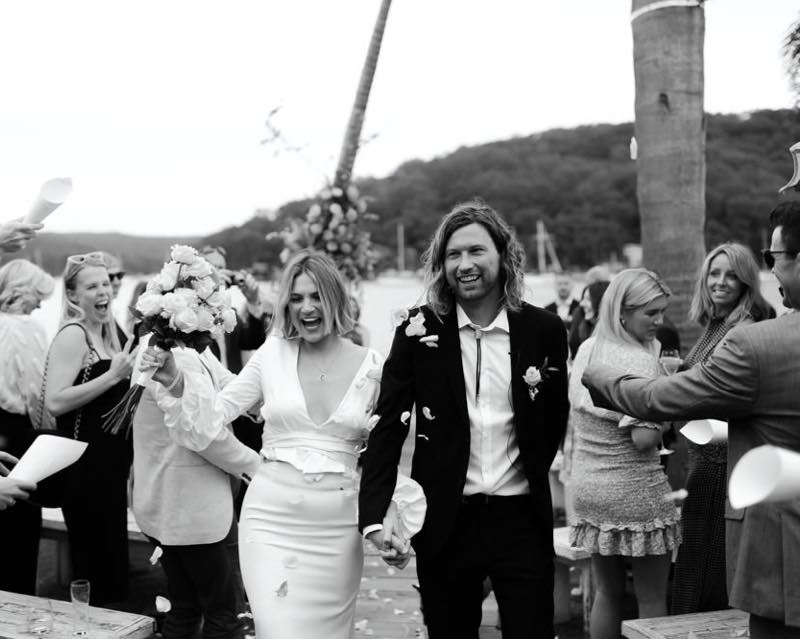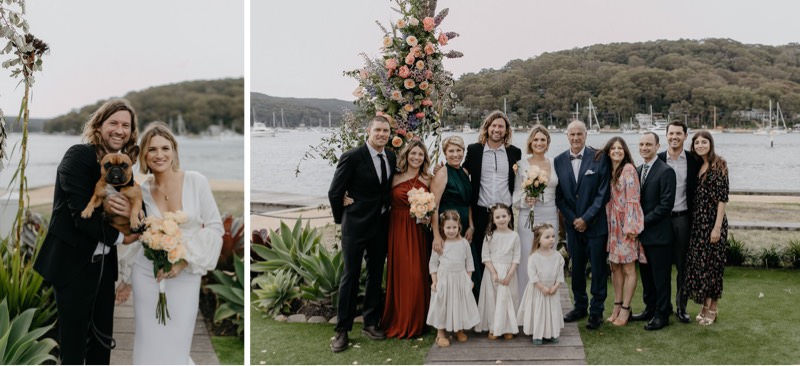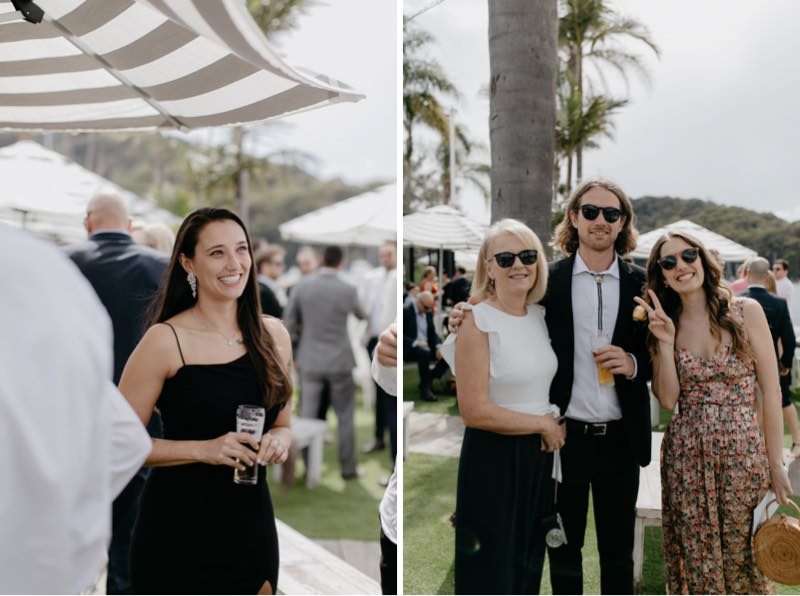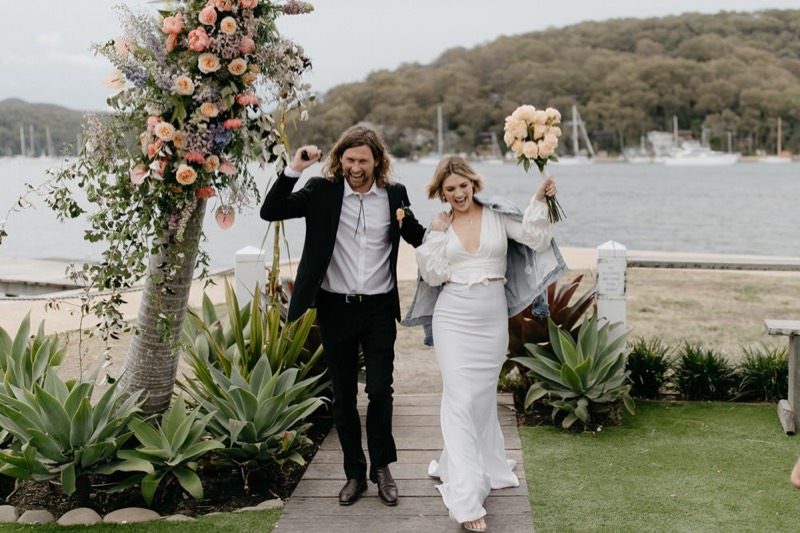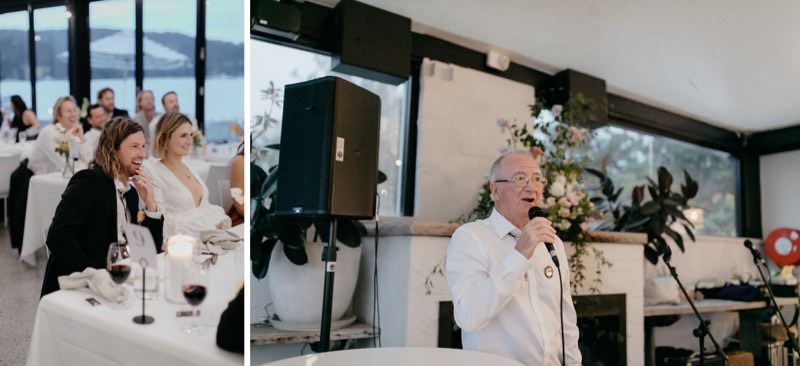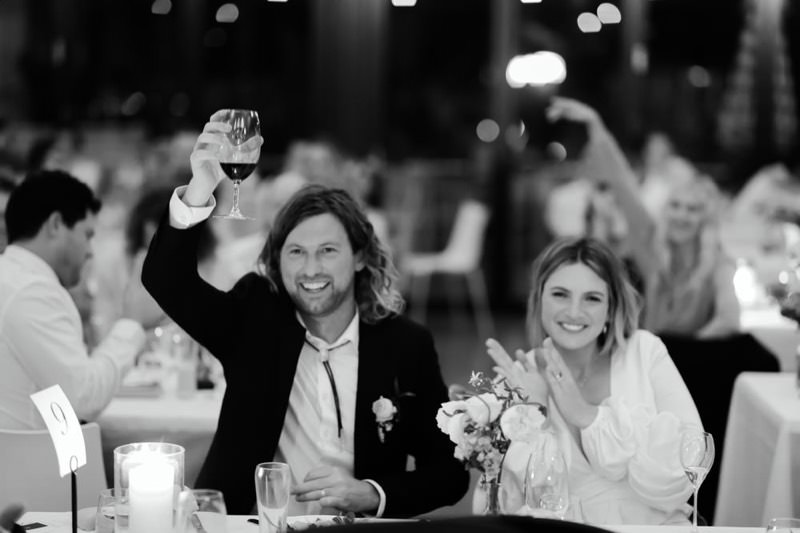 I recently photographed a beautiful wedding at Pasadena Sydney, view the full wedding and many amazing photos here.
3. Beachside Dojo
With sweeping ocean views as your natural backdrop, there's no better way to say I do. Whether you're picturing an intimate gathering, lavish canape soiree, or sit-down banquet, your day will unfold exactly how you imagine.
Finished with grey wash timber flooring, a private bar, lush greenery, and a large alfresco space, the Dojo's also wedding-ready just as it is, so you can choose to decorate as little or as much as you wish. Our passionate team of wedding connoisseurs is here to support you every step of the way. Perfection is their standard and they are dedicated to assisting and planning your celebration with no challenge being too great.
Check them out here: Beachside Dojo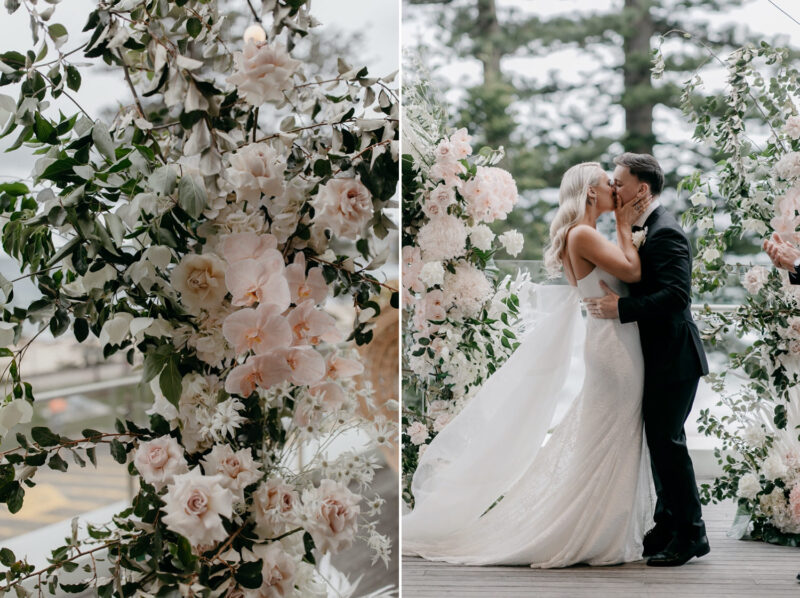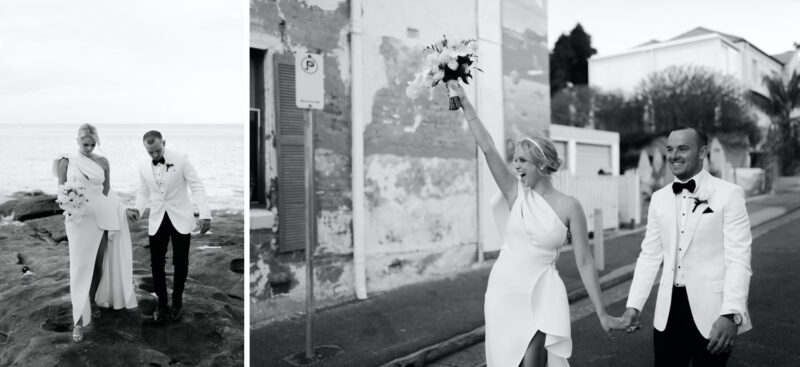 4. Moby Dicks Whale Beach
Uniquely located on Sydney's Northern Beaches peninsula, Moby Dicks is set on the hill overlooking Whale Beach. Iconic to locals for its charm and panoramic views, Moby Dicks is the perfect beachside venue for any style of wedding, engagement party, conference, corporate event or special celebration.
Featuring food and beverage packages designed to create an interactive meal experience, showcasing fresh modern Australian cuisine. The Boathouse chefs and the collective team are passionate about creating a memorable, exciting and unique experience for every guest, with delicious food, spectacular views and an abundance of fresh flowers.
Check them out here: Moby Dicks Whale Beach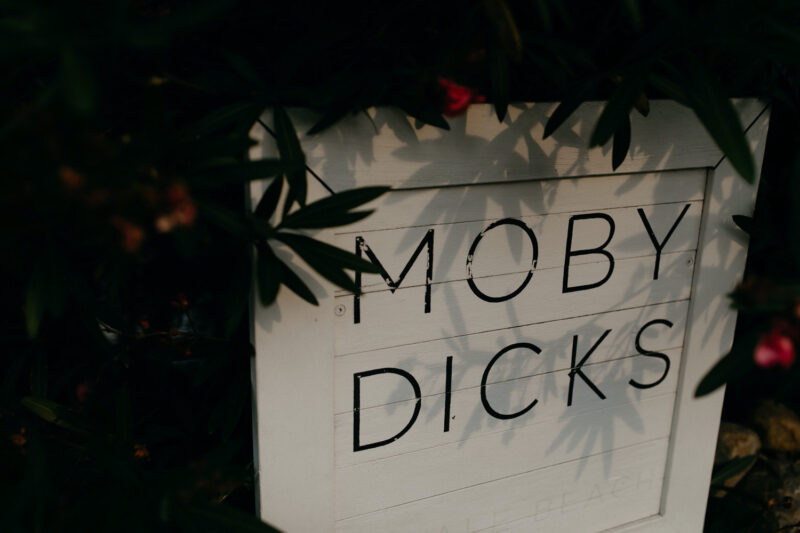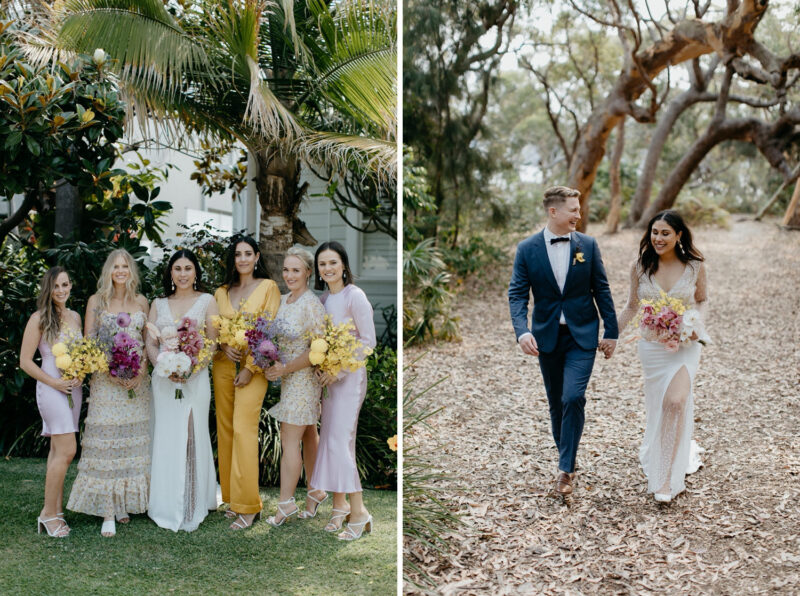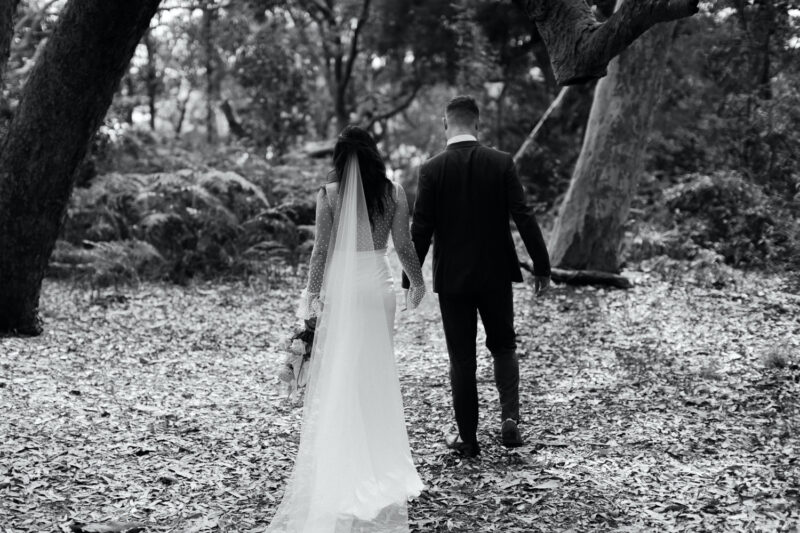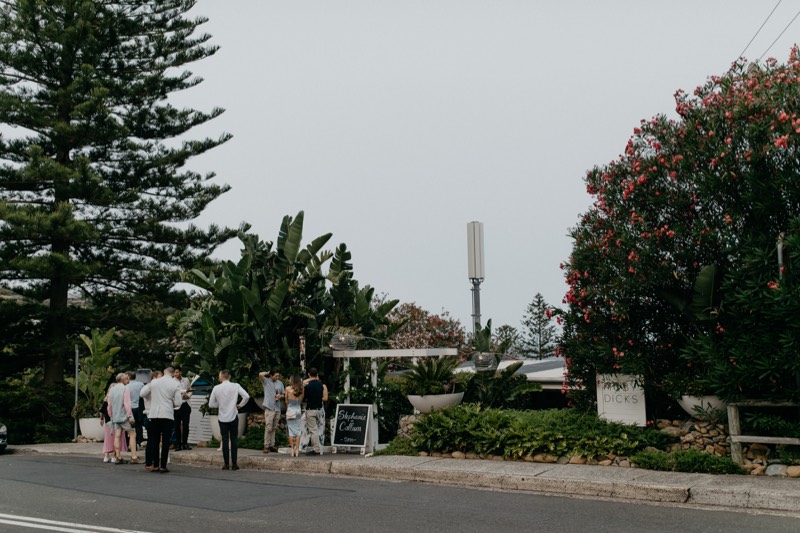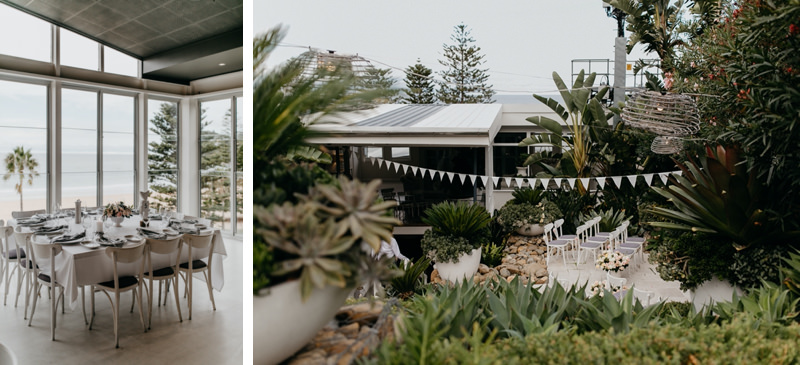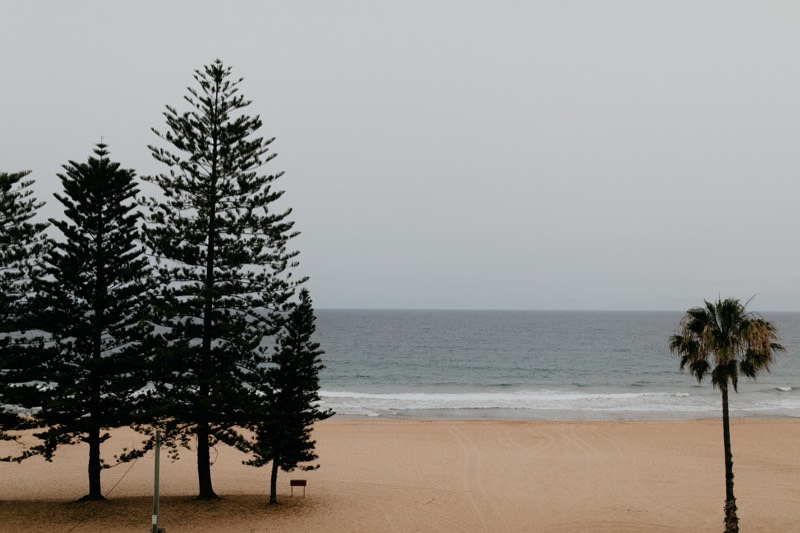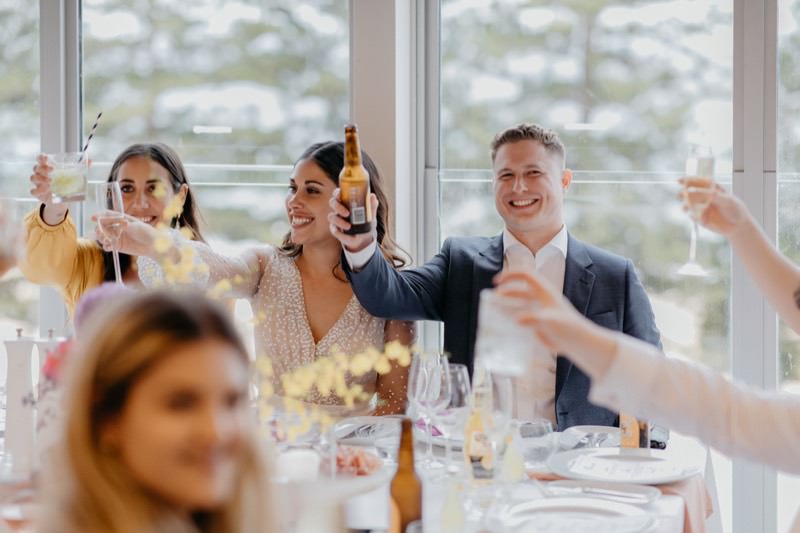 5. Zephyr Charters
The M.V. Zephyr. A beautiful old classic timber cruiser built-in 1965 offering a modern and stylish touch. One of the most unique and boutique charter boats operating in Pittwater. Fitting up to 30 people for a cocktail/canapé style event or 14 people for a sit-down lunch style event.
Check them out here: Zephyr Charters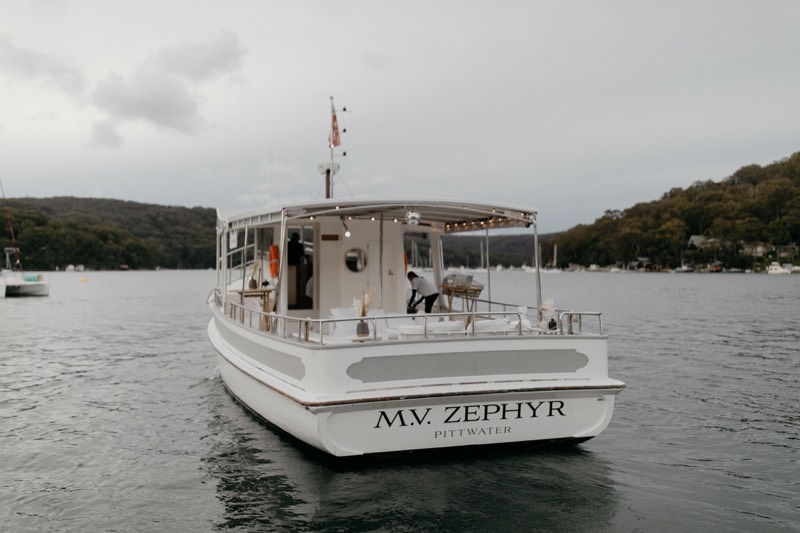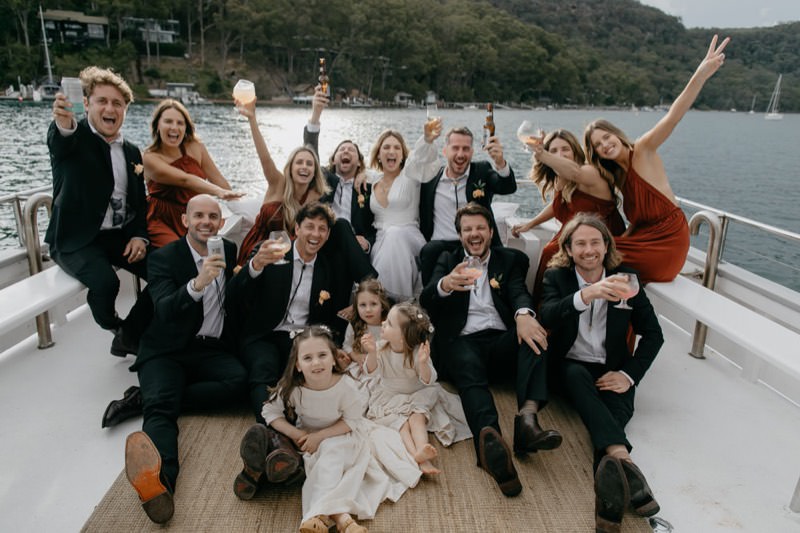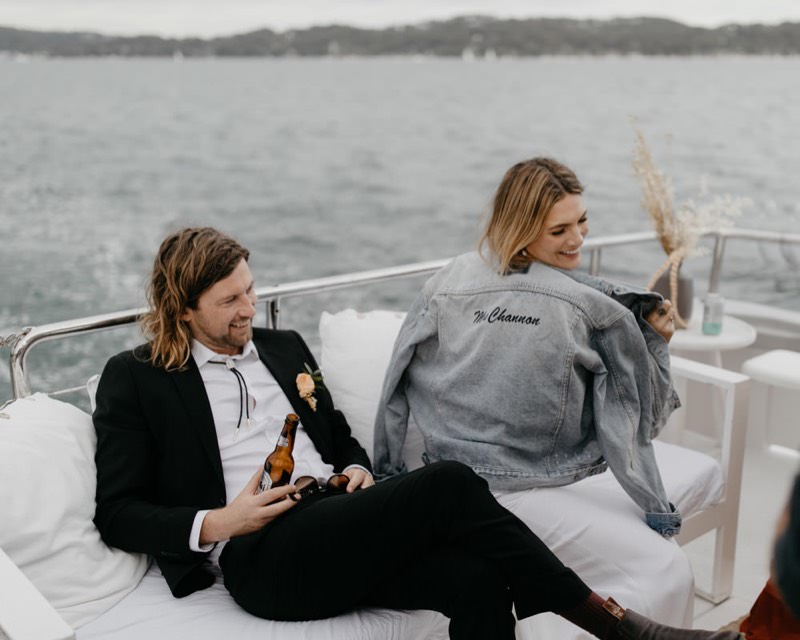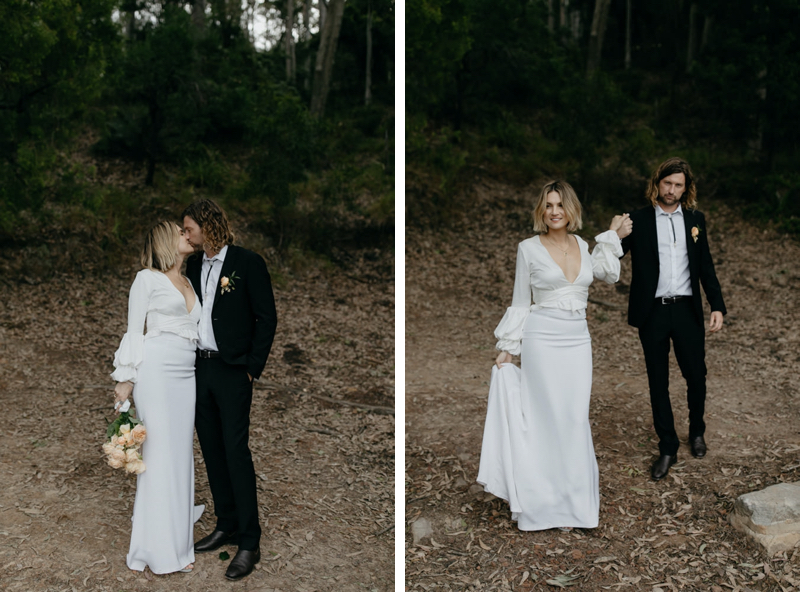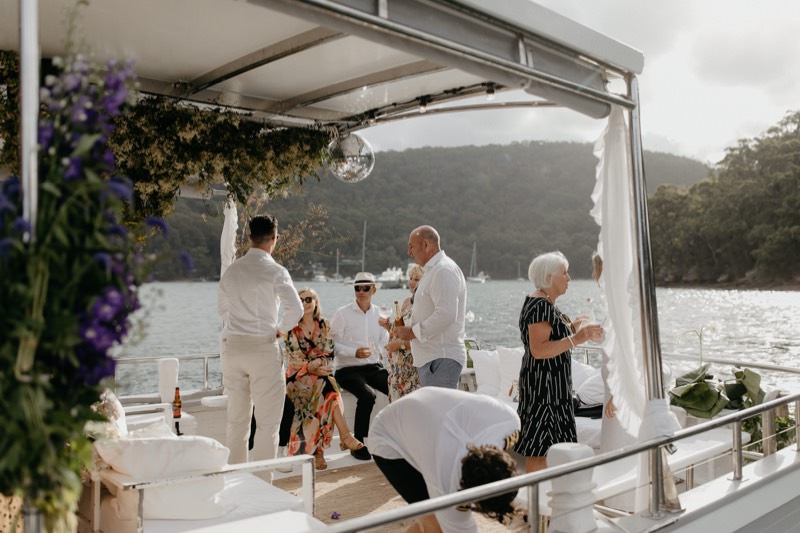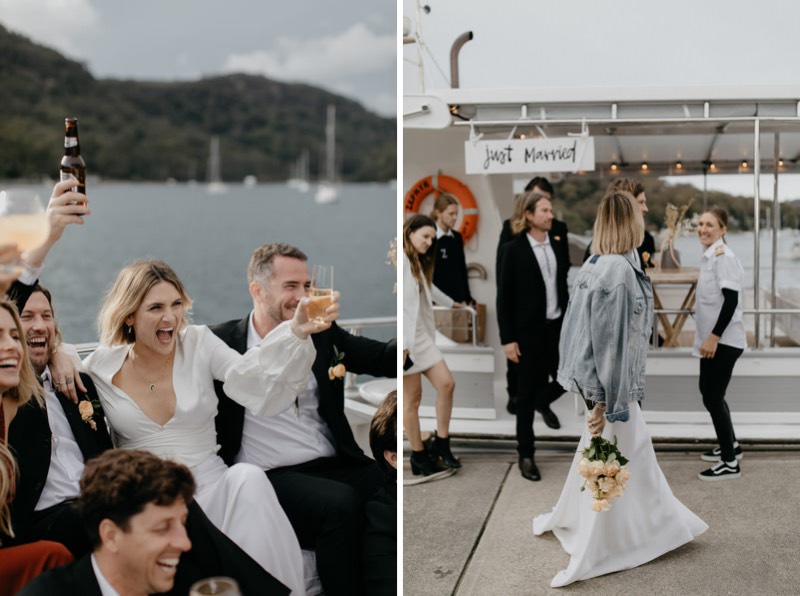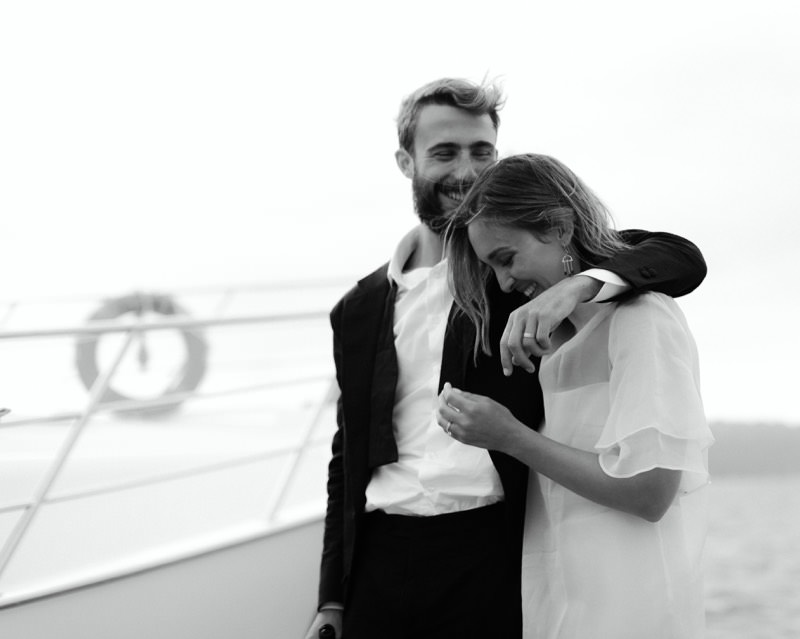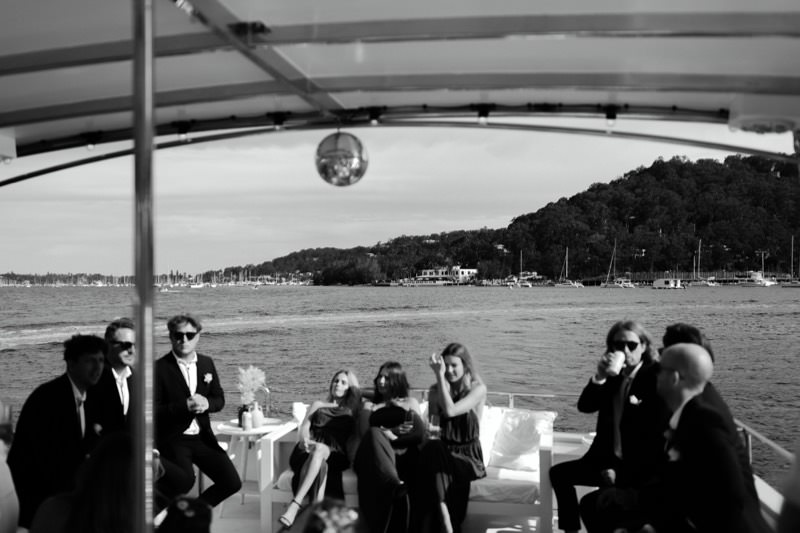 Check out this wedding on my blog onboard the Zephyr: Abbey & Kyle's Zephyr Charter Wedding
6. Manly Yacht Club
Manly Yacht Club is the perfect waterfront venue for your wedding, party, or corporate event. Situated on the eastern shore of Manly Cove in a beautiful, character-filled heritage-listed building, this is the ultimate venue for a special celebration. Manly Yacht Club offers a stunning vista of Sydney Harbour from our generous sheltered balcony.
Our venue is a blank canvas limited only by your imagination.
This unique venue gives you the flexibility to use any caterer, cater yourself or use one of the caterers we recommend who regularly service functions at our club. This means you are in complete control of your food and budget.
Check them out here: Manly Yacht Club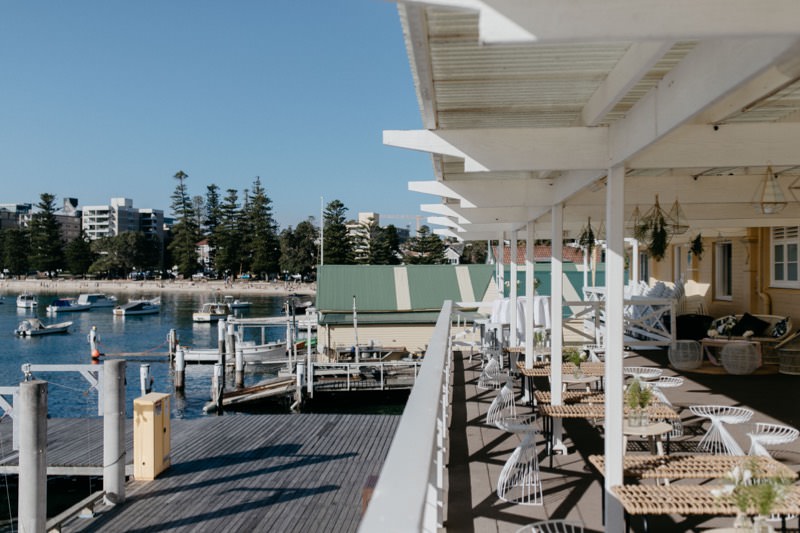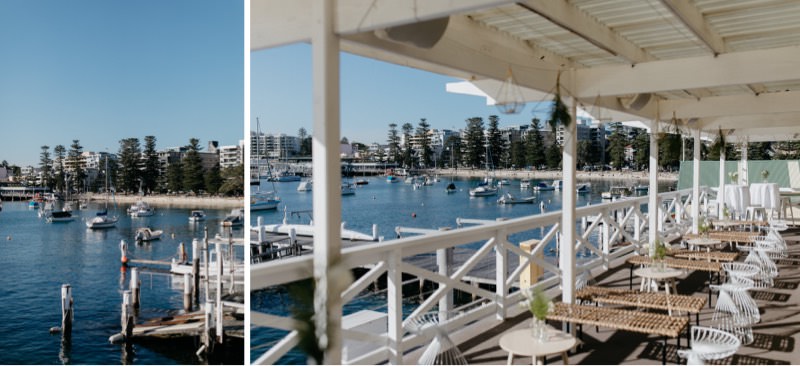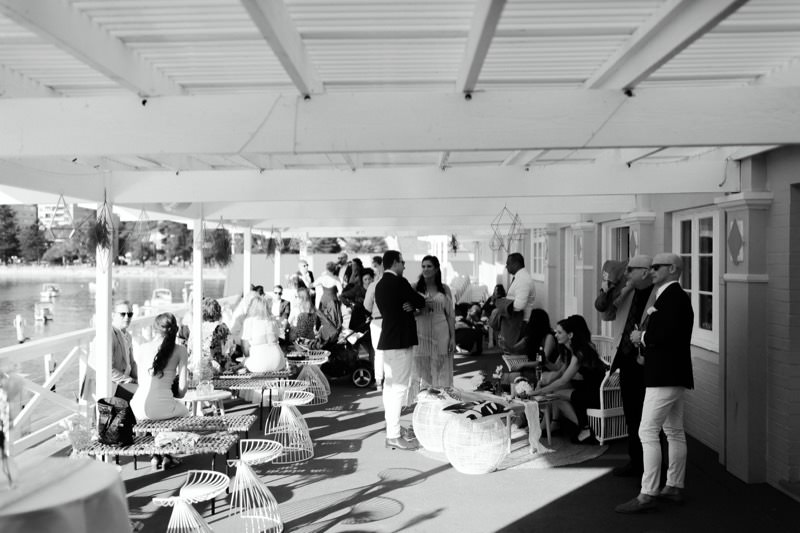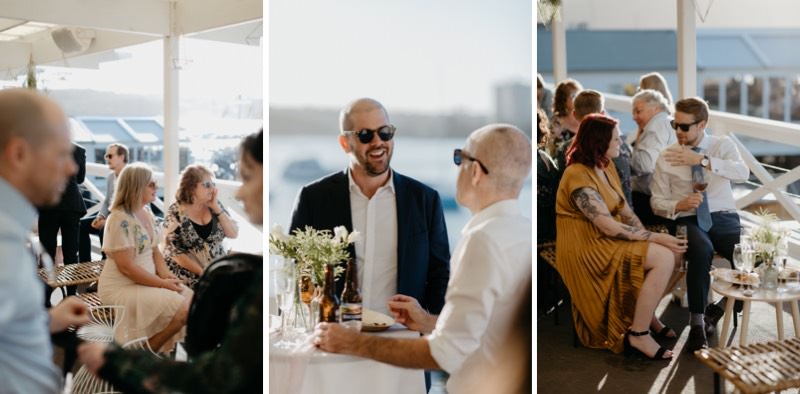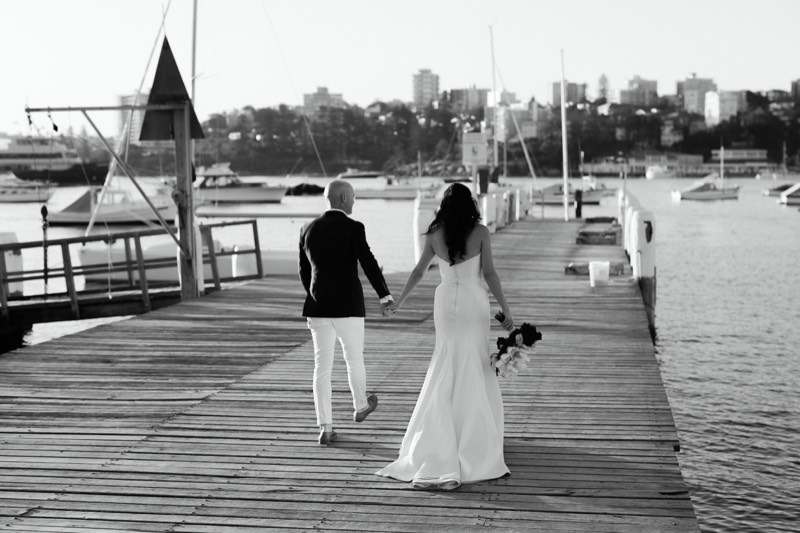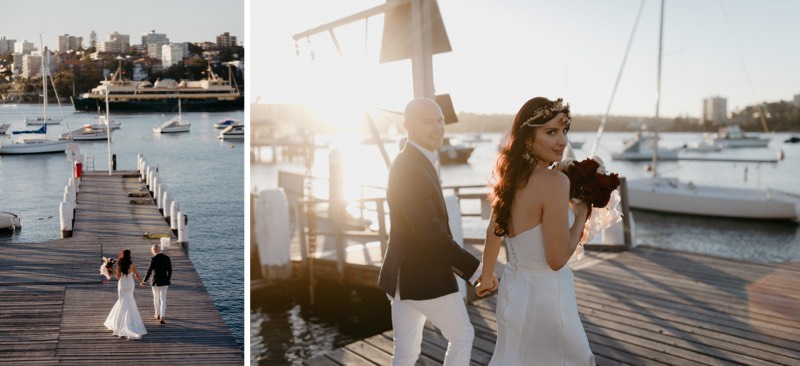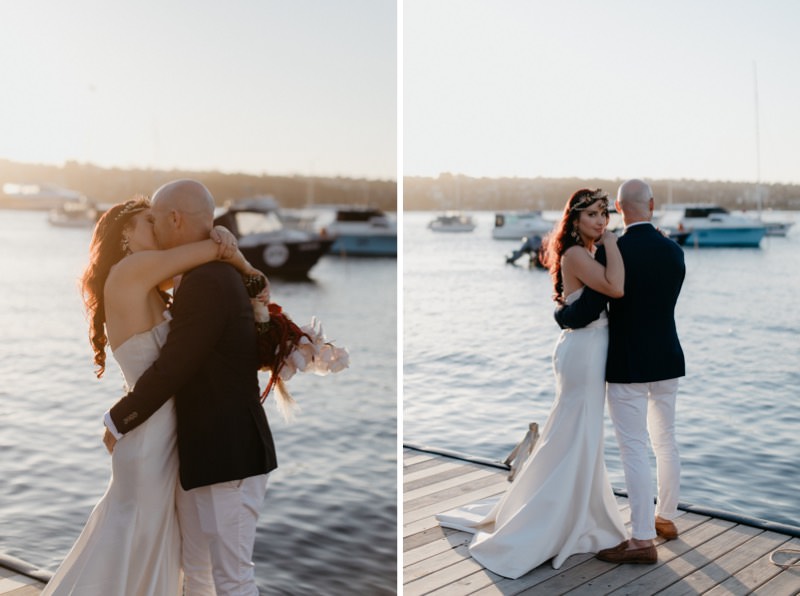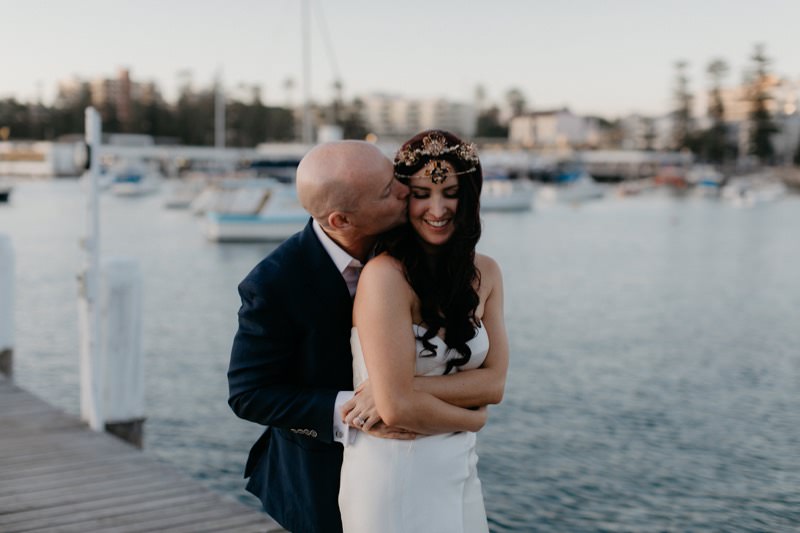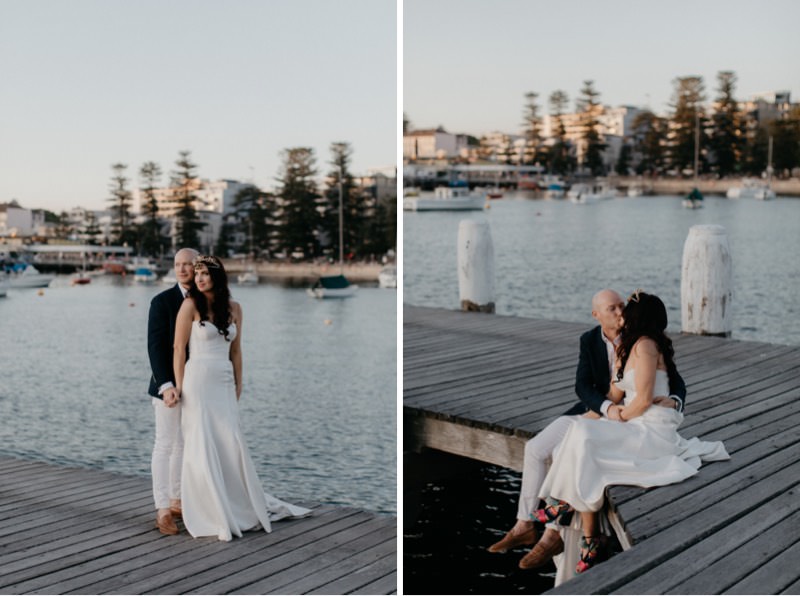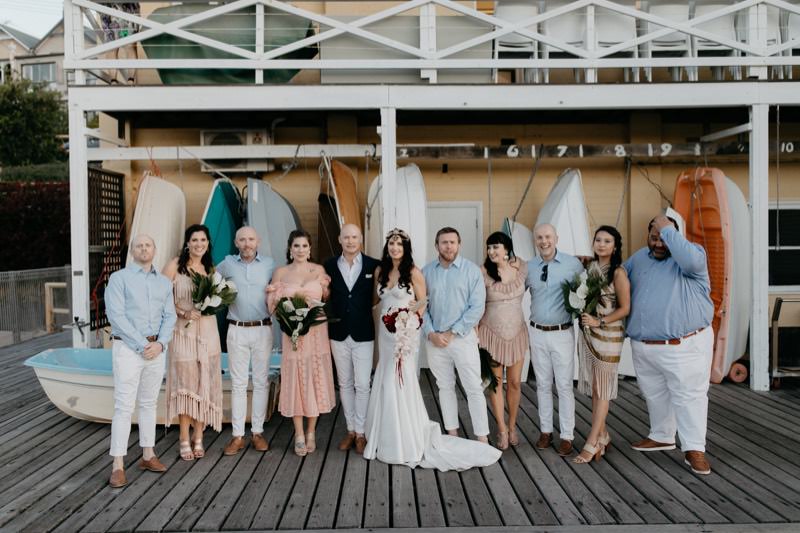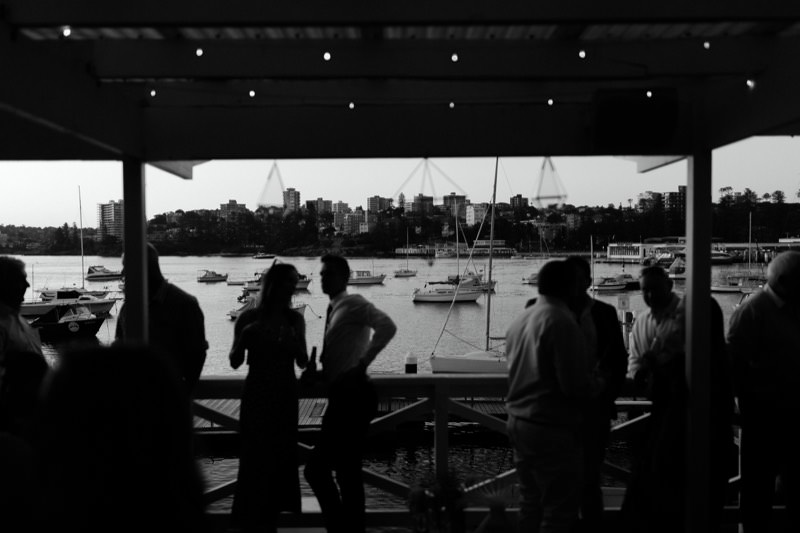 7. Q Station Manly
Q Station, Sydney Harbour National Park, Manly is located on 30 hectares of beautiful Australian bushland on Sydney's North Head. It offers a stunning backdrop for your ceremony and provides a variety of venue options for your reception.
Choose from a ceremony on the headland with panoramic views over Sydney Harbour; or say your vows above the water itself, on our heritage wharf next to Quarantine Beach. The options for the reception include the Governor Bourke Ballroom for a more formal function, the Private Dining Room for an intimate gathering or for something really unique, choose the Glasshouse for a one of a kind experience.
Our warm and friendly service, breathtaking heritage listed rooms and picturesque Sydney Harbour views make Q Station the perfect location for your special day.
Check them out here: Q Station Manly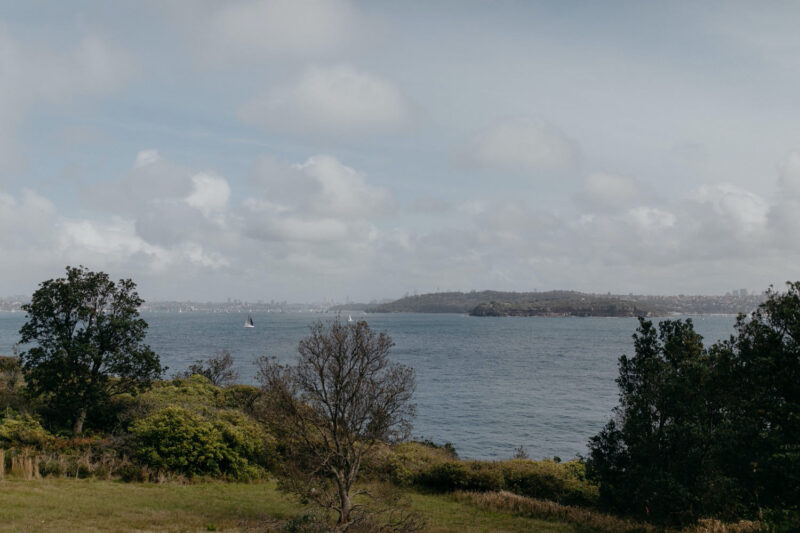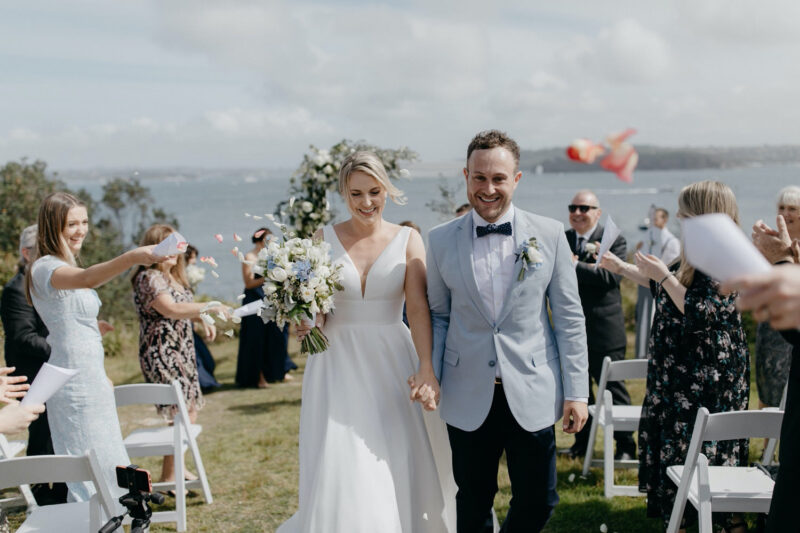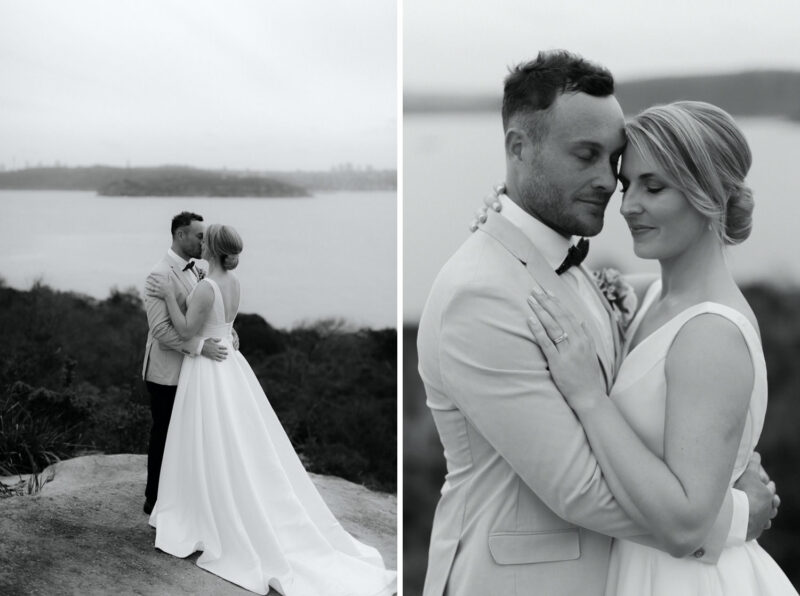 8. Dunes Palm Beach
The dunes themselves actually hide both from this dreamily located, an open-air pavilion of a restaurant called Dunes Palm Beach, but with the smell of the sea, the cries of native birds, and a light breeze smooching your cheek, you certainly know where you are.
There's no better way to celebrate your wedding than in one of Sydney's most exclusive and naturally stunning locations, Palm Beach. Make a weekend of it with friends and family and enjoy soaking up that Palm Beach holiday life. At Dunes we like to focus on doing the simple things well, making for a truly memorable wedding experience. Delicious seasonal food in a relaxed stunning location. Our wedding planners will handle all the finer details of your wedding day from start to finish ensuring a smooth organic process.
Check them out here: Dunes Palm Beach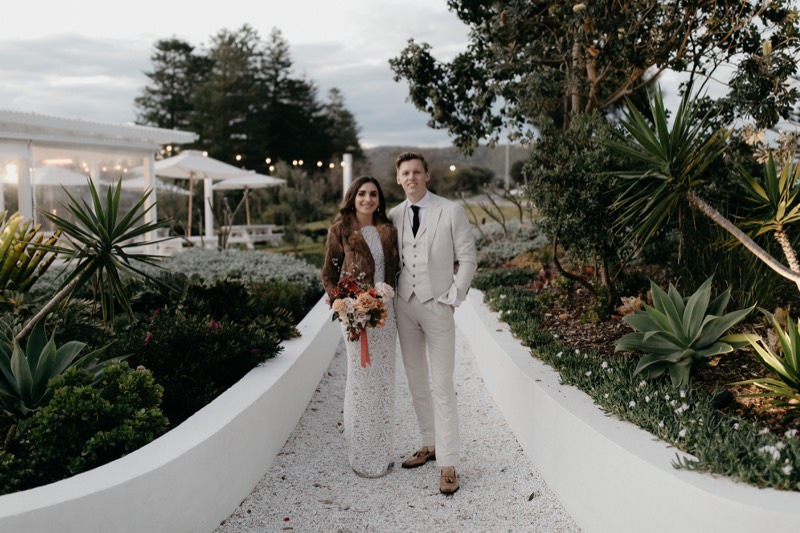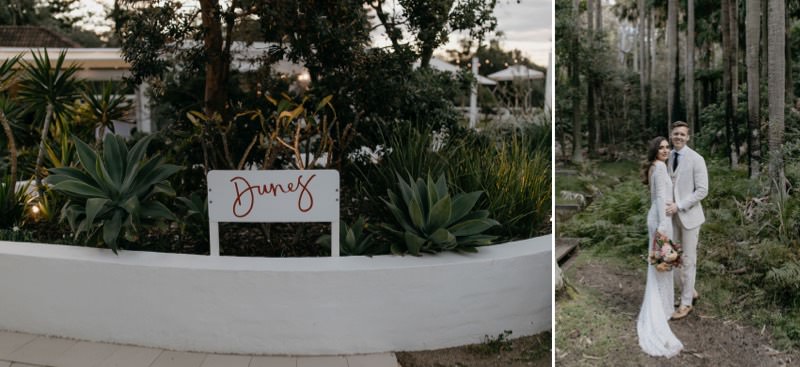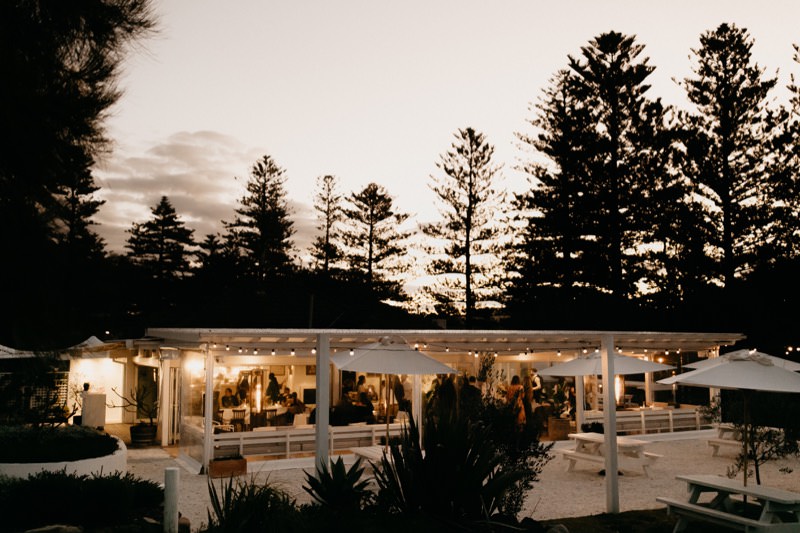 9. The Boathouse Shelly Beach
Offering spectacular waterfront views and a private beachside setting for your special occasion. As a result of the Boathouse Shelly Beach offering lunchtime and dinner receptions, it's the perfect venue.
Located on the iconic and unique west-facing Shelly Beach in Manly, The Boathouse wedding and event space is set on the upper level of The Boathouse.
The Boathouse chefs and the collective team ensure fresh modern Australian cuisine, excellent service and an exciting, unique experience for every guest. Guests arrive through the garden and walk up the timber boardwalk to the private event space upstairs, adorned with The Boathouse eclectic interiors and fresh flowers.
Check them out here: Boathouse Shelly Beach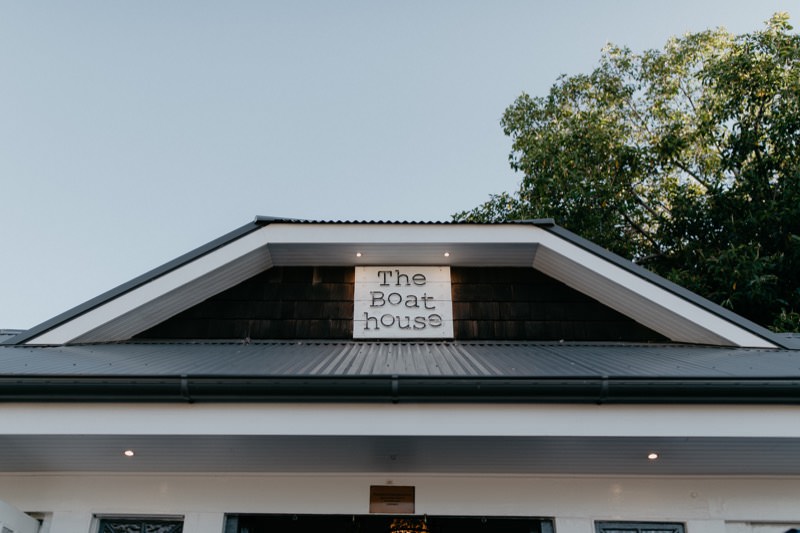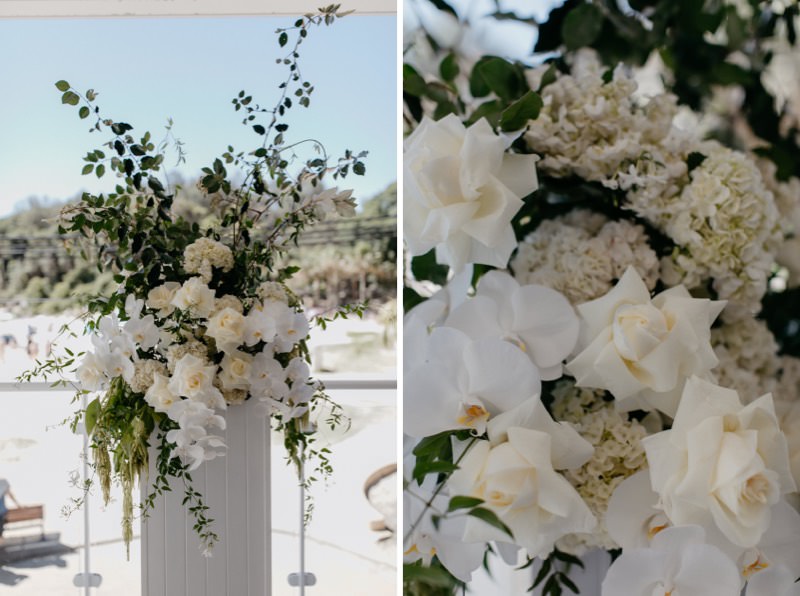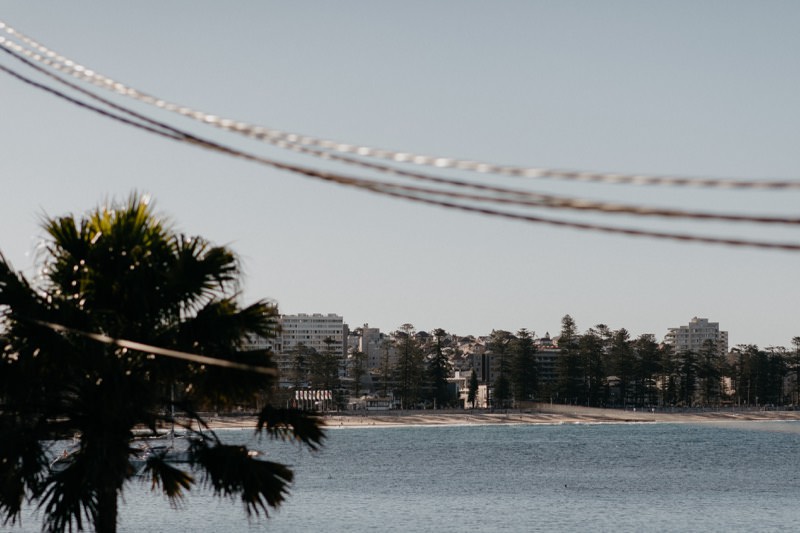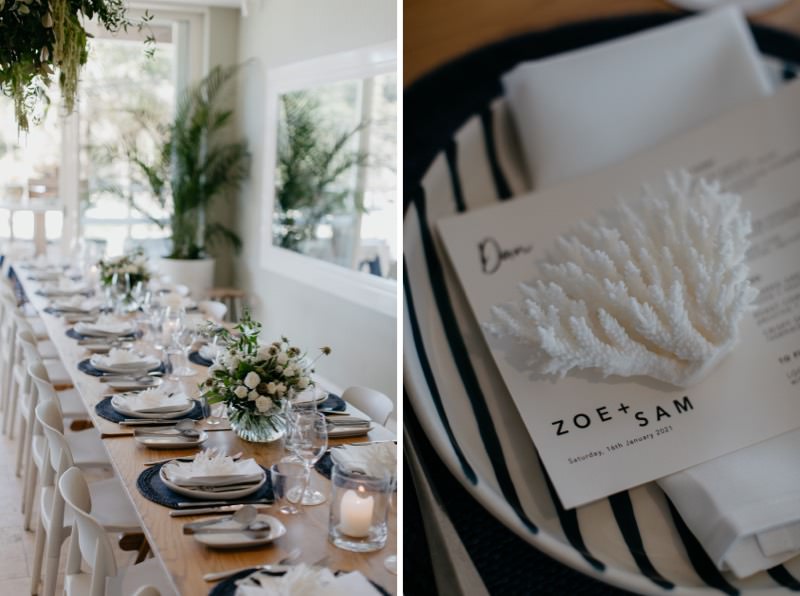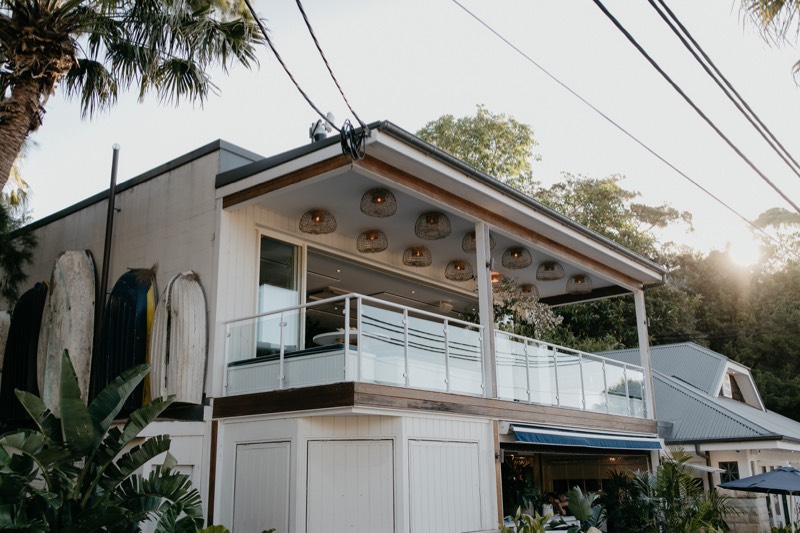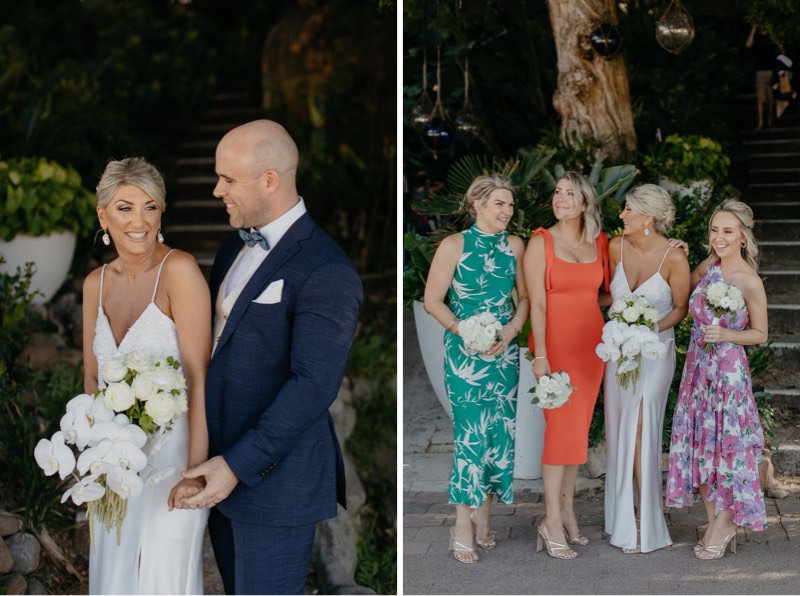 10. Bayview Yacht Racing Association
Bayview Yacht Racing Association is a cute little sailing club in Bayview on Sydney's Northern Beaches.
The building is of traditional style with high vaulted ceilings with a beautiful deck overlooking Pittwater Bay,
We are one of the only venues in Sydney that gives you the opportunity to create your own uniquely styled wedding without breaking your budget. BYRA can accommodate an intimate and relaxed setting or a grand event for up to 150 guests. Byra has no hidden fees or cost.
Check them out here: Bayview Yacht Racing Association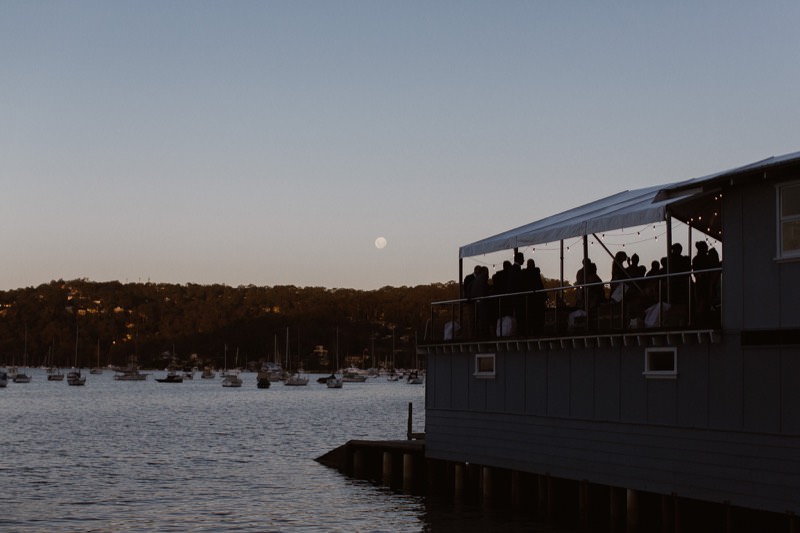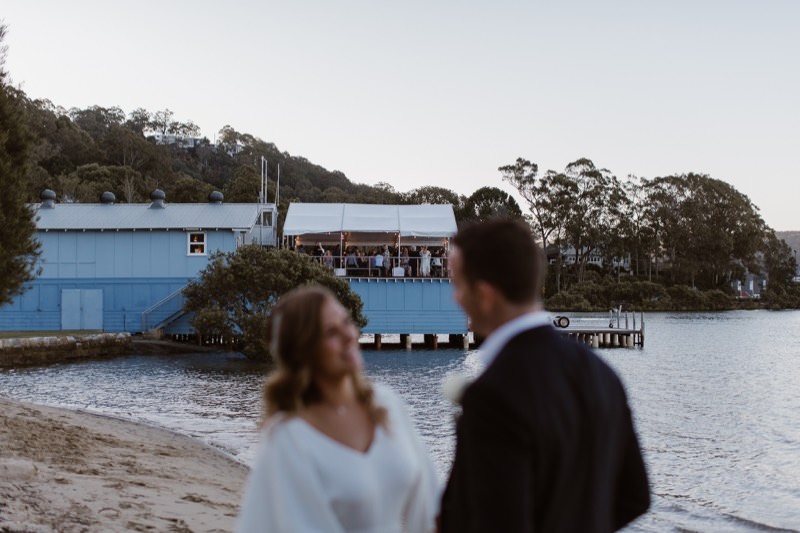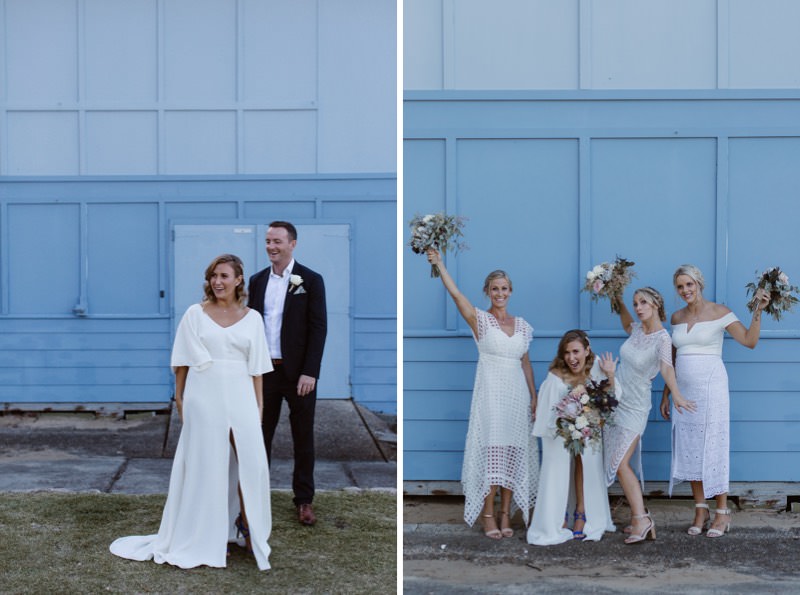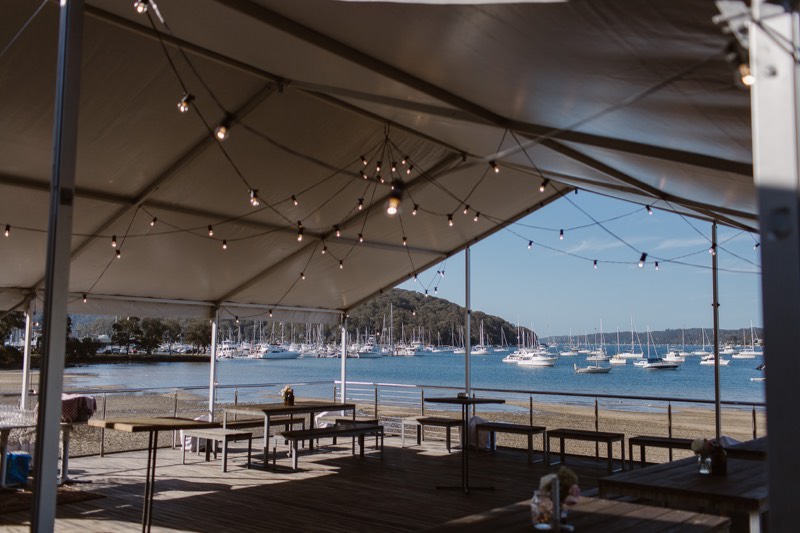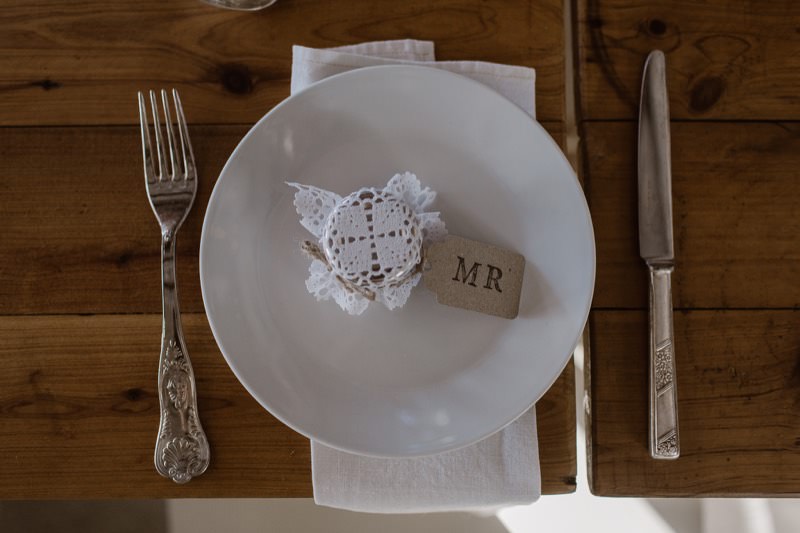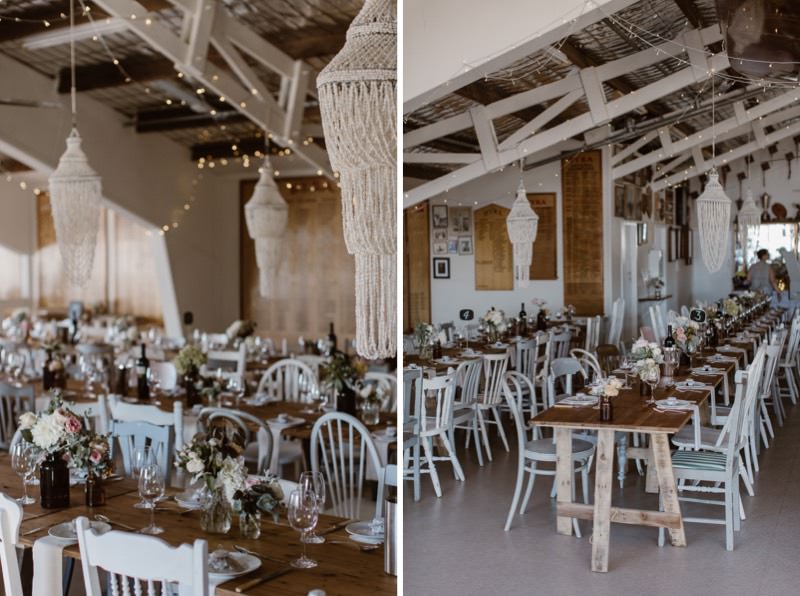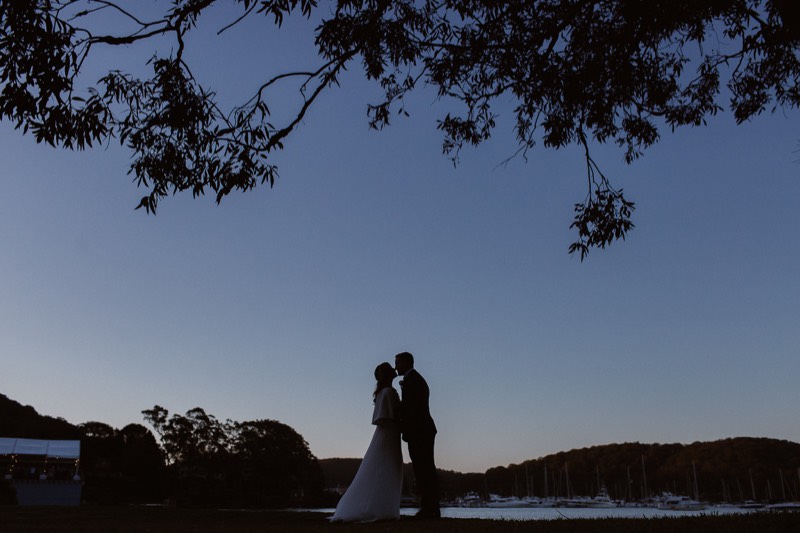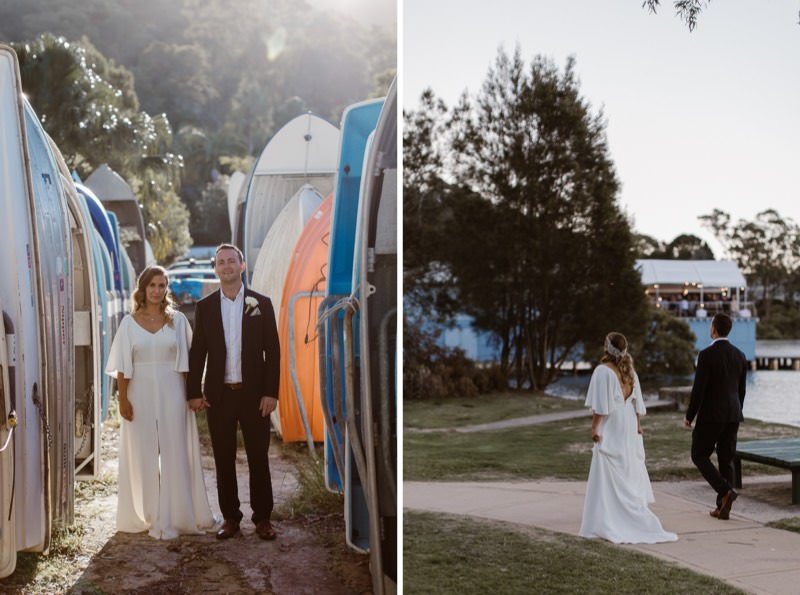 Well, there you have it: my curated top 10 list of the Northern Beaches wedding venues for 2021.
Don't forget to click the links to check out the venues' individual websites for detailed information. If you have a venue you would have loved to see in this post, please give me some details in the comments below.
If you found this blog post helpful, let me know in the comments below!